The "Jean Jacket" I love
You may ask: "Why does Kerry wear a Jean Jacket, especially in the photo on her business card?  Well, that is a bit more "About Me", and if you care to know, read on…
This Jacket, that I have worn for the past 40 years and the one worn during my entire real estate career most reflects my belief in quality—in durable manufacturing, excellent customer service and in living a "quality life."
Living here in the West, so-called "western values" are still looked upon as "desirable." Honesty and integrity are a part of it, just as "lasting, solid" quality.
One could call "Western Wrangler clothing" as trademark of this life style, and as long as Wrangler's have been around, Cowboys have worn "Jeans" and we've paired them with the legendary Jean Jacket.
I've been wearing cowboy boots since the age of 2, (see below, I share my memory with you)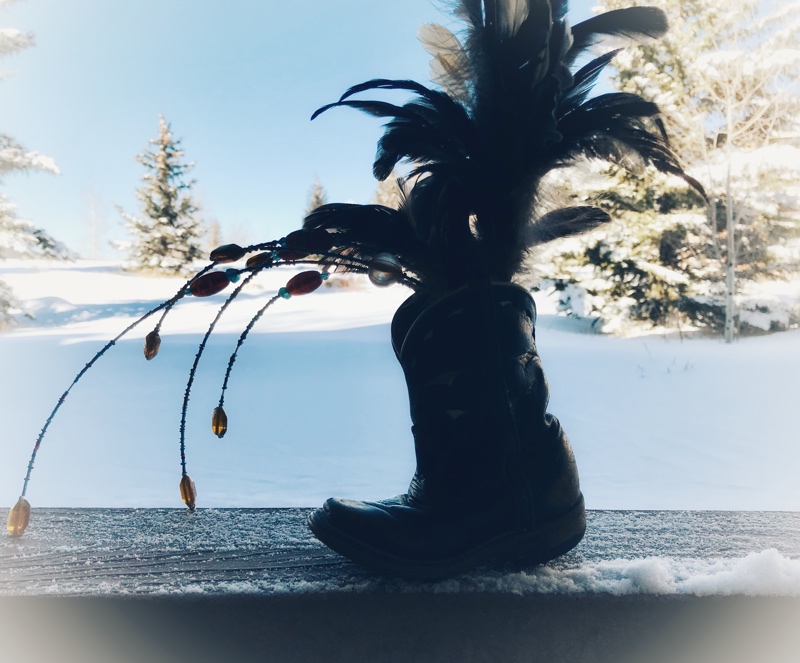 — and jeans, paired with a 'Jean Jacket'.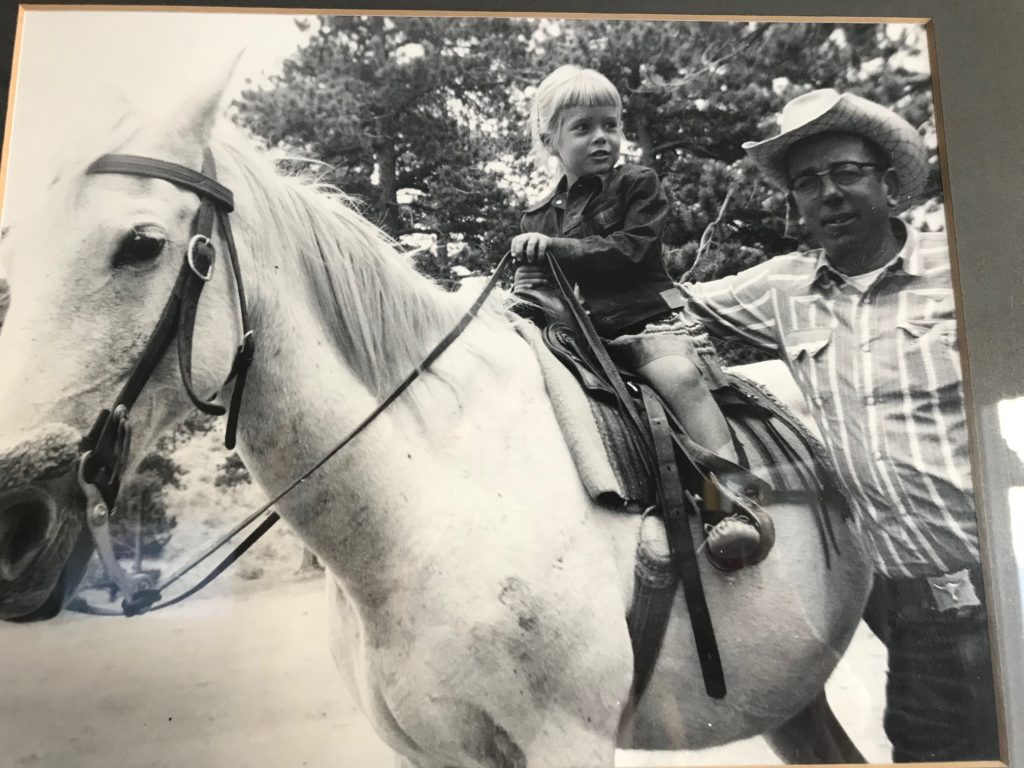 My favorite Jean jacket began its life with me or vice versa in Boulder, where I started my career as a Realtor and it followed me to Summit County in 1993 where I have enjoyed working with my clients to find their mountain home or when they moved on to their next adventure when it was time to leave our County.
My Jacket accompanied me on the adventures in my life and career, from trail rides on the Colorado Trail, Bryce Canyon, Monument Valley to being part of my outfit while teaching wheel chair athletes to ski in Argentina and Keystone or teaching Tennis in Mazatlán and Thailand. (And of course it warmed me on many a cool evening during our mountain summers here in Summit County.)
I know this jacket will be with me for many years to come and hopefully one of my beautiful nieces will slide it on, one day the in the future, because it is "not just any Jean Jacket" but it's part of who I am!
Just hope it does not share ALL of my SECRETS!